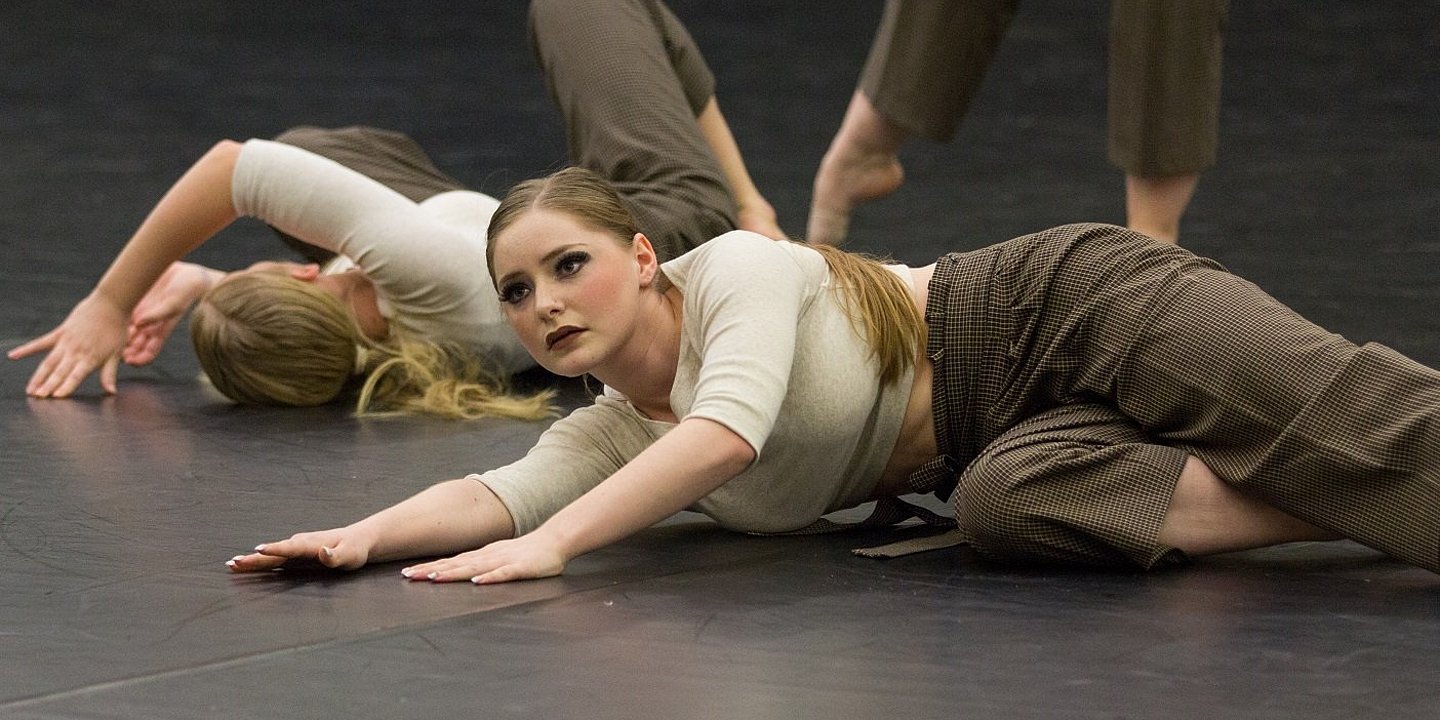 Patient story: innovative joint surgery brings new hope to a dancer
19/03/2021 15:03
Denise Ludwig cannot imagine her life without dancing, but her right knee is no longer able to withstand vigorous physical activity. When she was 21, she suffered from chronic joint pain.
For five years, the girl had unsuccessfully tried various treatment methods until she underwent an innovative procedure that is currently offered only at the Helios Hospital Krefeld, Germany. Thanks to this procedure, she has already started training and is preparing for her return.
Denise does not even think to stop being a dancer
Dancing has been Denise Ludwig's passion since the age of four. At the age of six, she switched to high-performance sport, first in the Children's and then in the Second Bundesliga. The sport is everything for a 22-year-old girl. But five years ago, she started noticing the first signs of discomfort in her knee such as swelling and painfulness, and over the past two years, she experienced these symptoms even at rest. 'I had to restrict myself more and more. At first, jumps, turns and certain movements in the lying position were just difficult to make, but then they became impossible,' says the native of Solingen. 'My treating orthopaedist strongly advised me to quit dancing. But this was out of the question, because I still had two tournaments ahead. Since May (2019) I completely retired from sport.' The recurrent cases of intraarticular exudate and pain at the patellar tendon insertion site finally made Denise Ludwig to stop her sporting activities and take rest.
A new method bringing hope
Bandages, insoles, physical therapy, none of non-surgical therapy methods is able to provide real improvement. And another piece of advice from her orthopaedist: take pain medications and do not do sports!
'After two months I was fed up with that. What are my prospects if I keep taking painkillers at the age of just over twenty?'
A surgery would solve the problem. Additional opinions were obtained and the effect of surgical nerve deactivation (denervation) with an injectable anaesthetic was being considered. 'The third orthopaedic surgeon to whom I was referred told me that chronic knee injuries are inoperable. At that moment my career as a dancer collapsed, and the stage metaphorically shattered into pieces,' recalls Denise Ludwig who suffers from patellar tendinitis also known as the 'jumper's knee'. Through a detailed discussion, she learned which therapy options would be considered. 'In addition to cartilage cell transplantation or surgical nerve block, he told me about a new method, which despite sounding wild seems rather promising.'
A puzzle for medicine
A few days later, Denise Ludwig, armed with medical assessment reports, MRI scans and more information on the novel method, went to Prof. Marcus Katoh at Helios Hospital Krefeld. 'Causes of chronic joint pain have not been fully explored yet. There is increasing evidence that chronic uneven load distribution and the impact of inflammatory stimuli can lead to capillary malformations. Consequently, the newly formed nerve termini bear malformations transmitting pain signals, which causes pain. They are less responsive to analgesics or not responsive at all, so it is often the case that only a relative pain relief is achieved,' said Chief Physician of the Institute of Diagnostic and Interventional Radiology, explaining this relationship. Conservative and surgical treatment methods do not always have a satisfactory effect.
An innovative method from Japan
An innovative method of therapeutic joint embolisation, which was first introduced in Japan, has been successfully applied there for several years.
Prof. Katoh, a medical specialist of Japanese descent, has introduced the innovative treatment method at the Helios Hospital Krefeld. Denise Ludwig decided to try this method: 'As soon as Prof. Katoh explained me everything, my only question was "When?"' A few days later, she went through the procedure. Staying conscious and feeling a bit anxious, under local anaesthesia, she saw Prof. Katoh inserting a thin catheter of less than 1 mm through her femoral artery. The so-called microcatheter has to be skilfully operated with an even thinner guidewire and directed to the target vessels in the right knee joint region. The navigation is carried out using the latest angiography system, which allows imaging the thinnest vessels. As soon as the target region is reached, the contrast agent is injected into these vessels. The affected vessels supplying blood to the pain site are visualised as 'a cloud of contrast media.' This is where the finest particles are injected to occlude the vessels. 'By selectively occluding (embolising) microcirculation, we reduce the excess supply to the affected nerves, synovial membranes or tendons. To do this, we use microparticles of less than 100 microns in size as a seal,' explains the experienced specialist while describing the course of the surgery. Positive effect: when the blood supply is normalised, the ability to stimulate hypersensitive nerves is reduced or even eliminated, and the flow of neurotransmitters supporting inflammation is also reduced.
Pain relief in just a few days
Some time later, Denise Ludwig also felt that her pain had reduced significantly: 'A few days after the surgery, I was able to straighten and bend my leg without a feeling of pulling or tension in the leg. I was even able to squat down again. I still feel pressure and tension under the kneecap, but the pain no longer bothers me,' the sportswoman says. 'In the autumn, I want to team up with another dancer. At the moment, this is my global goal.' Joint practice sessions will start as soon as the restrictions aim to prevent the spread of the coronavirus are removed.
Read more:
---
Do you need more information about Helios Hospitals or do you want to schedule your treatment?
We will gladly advise you!