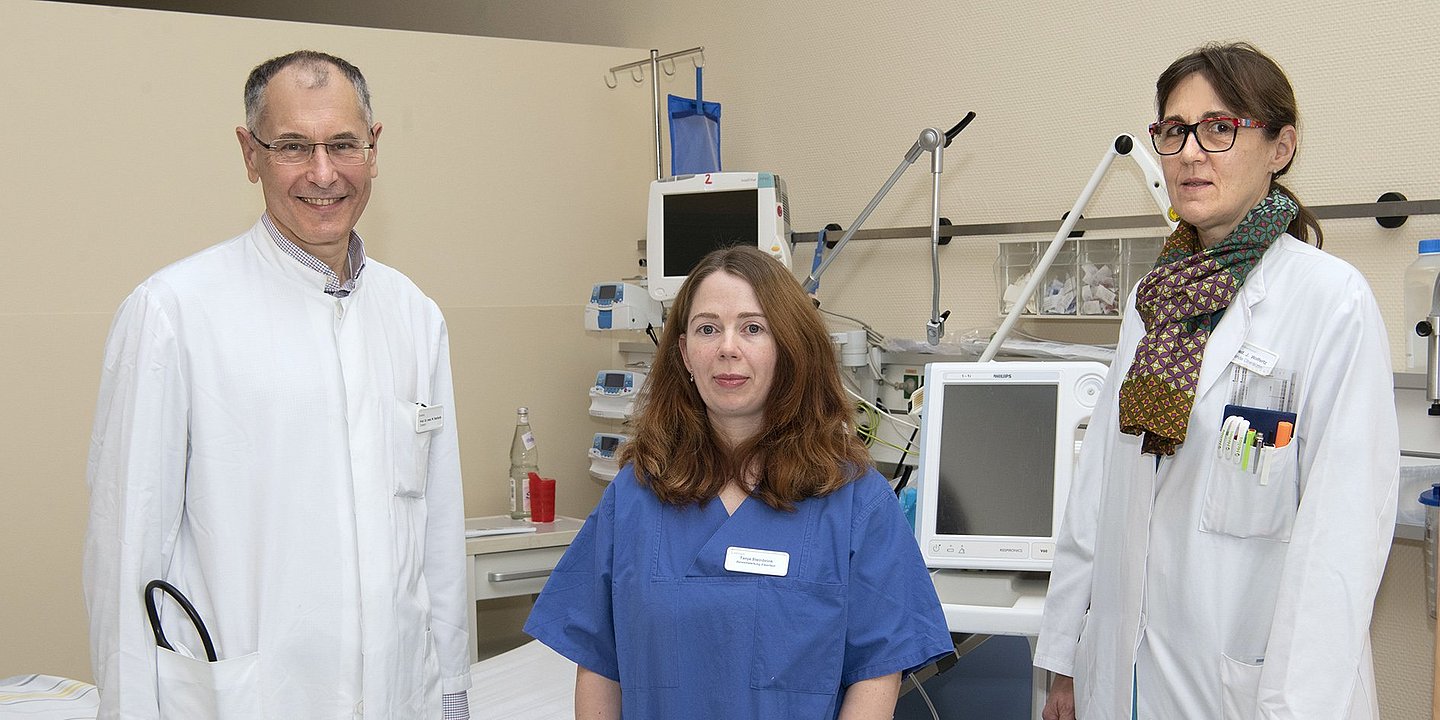 Helios Hospital Wuppertal certified as Interregional Heart Failure Unit
04/05/2022 08:05
The cardiology department in the Helios University Hospital Wuppertal is certified as Interregional Heart Failure Unit by the German Cardiology Society (DKG).
Following an intensive review, the German Society of Cardiology (DKG) has granted certification for the state-of-the-art concept with which the Wuppertal Heart Center treats patients with cardiac insufficiency.
A supraregional Heart Failure Unit (HFU) is a special ward for heart failure and sees itself as a cooperation partner in a heart failure network. Chief Physician Prof. Melchior Seyfarth, MD, describes the idea behind it: "As a clinic, we have normally done our job after successful acute treatment. But many patients quickly deteriorate again at home and thus become permanent guests in the clinic. That's where we come in, to work with patients to improve their quality of life and the course of their disease in the long term."
The HFU team led by senior physician Dr. Judith Wolfertz, MD, relies on close cooperation with patients while they are still in the hospital and subsequently with their cardiologists in private practice. At the instigation of Tanja Steinbrink, head of the nursing department, the team has thus launched a concept that provides patients with further support not only in the short term after treatment, but also at home. Patients receive comprehensive information about their illness, and the necessary measures, such as reduced drinking behavior, are discussed and practiced together while they are still in the clinic. Written and verbal information is provided to help patients change their lifestyle habits while still in the hospital.
"Heart failure patients have a chronic disease whose course depends very much on their lifestyle. They should understand that. We give them lots of tips and are also available after the acute treatment if they have any questions or uncertainties," says Tanja Steinbrink. She and her colleagues have undergone special training and are now even better able to support their patients' needs.
What is important about the concept is the intensive cooperation within the network. Prof. Seyfarth: "The best care for patients with heart failure is only possible through close cooperation between all those involved. This applies in particular to cooperation with colleagues in private practice in Wuppertal and beyond. We are very grateful to the German Society of Cardiology for supporting our approach to providing the best possible care for patients with heart failure."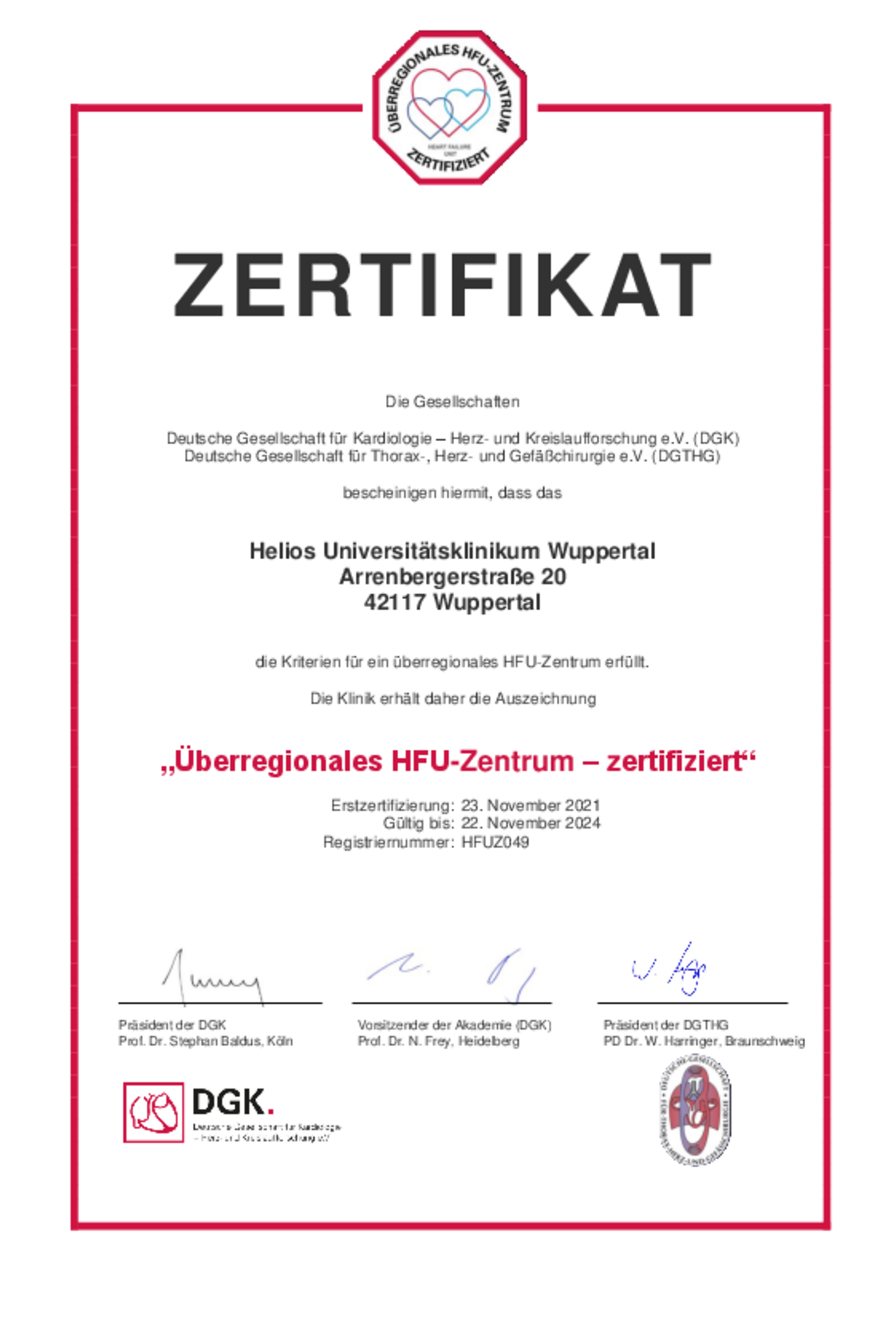 The DKG Heart Failure Networks consist of 67 HFU-focused practices/outpatient clinics, 61 HFU-focused hospitals and 39 supraregional HFU centers, which now also include the Helios Heart Center Wuppertal. Standards and quality features were defined for inpatient and post-inpatient outpatient care as well as for the transition between the levels of care.
More information about Helios Hospital Wuppertal
---
Do you need more information about Helios Hospitals or do you want to schedule your treatment?