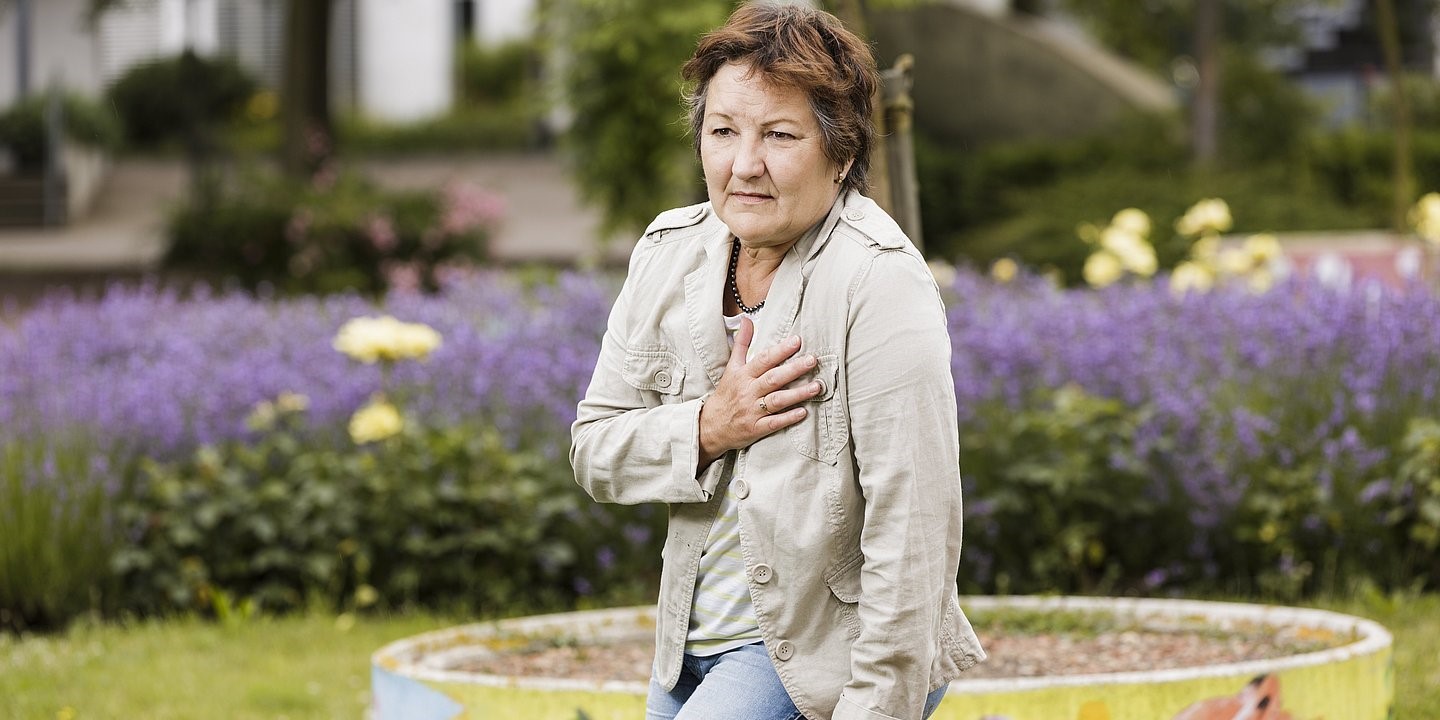 Coronavirus: exacerbating heart attack
12/08/2021 10:08
Doctors at Helios Hospitals note that with the growth of the coronavirus pandemic, the severity of heart attacks has increased, while the number of patients undergoing treatment for heart attacks in hospitals has decreased dramatically.

Prof. Dr. Holger Thiele, Director of the University Clinic of Cardiology, the established professorship of the Leipzig Heart Center, advises to take symptoms seriously and seek medical help, as this can lead to serious secondary diseases. "We found out that in 2020, 40 percent fewer patients were being treated for heart attacks in clinics," said prof. Thiele. "This is troubling because this fact does not mean that fewer people had a heart attack, they most likely had it at home." At the same time, in the Leipzig Heart Center and other Helios Hospitals, there is an increase in the incidence of severe cases and complications after a heart attack:
"We observed patients who developed severe complications after a heart attack, which we have practically not seen in a similar form in recent years."
Prof. Dr. Holger Thiele, Director of the University Clinic for Cardiology | established professorship of the Leipzig Heart Center
According to prof. Thiele, this is mainly due to the fact that patients with heart attack symptoms go to the doctor much later because of the fear of catching the coronavirus in the hospital.
During the first wave of coronavirus, there were about 30 percent fewer ICU admissions at Helios Hospitals. At the same time, the patients were in a much more severe condition. According to Deutsches Ärzteblatt Journal, this is one of the reasons for the rise in cardiovascular mortality rate in 2020, reported prof. Thiele. In this regard, the cardiologist advises patients to take their health seriously and go to ICU: "If you are sick, see a doctor!" Like the flu, the Covid-19 virus can lead to heart attacks. In addition, COVID-19 can also cause myocarditis, which means double exposure.
"We followed up patients in whom COVID-19 caused myocardial infarction. As well as patients who were diagnosed with inflammation of the heart muscle, the so-called myocarditis. Recovery after this form of heart disease is rather slow – and sometimes with accompanying complications."
Prof. Dr. Holger Thiele, Director of the University for Cardiology | established professorship of the Leipzig Heart Center
The best protection is ensured by vaccination against coronavirus, which the renowned cardiologist strongly recommends to patients with heart disease: "The first studies carried out show that the disease in vaccinated patients is much milder. Vaccination against coronavirus saves heart and life."
Possible signs of myocardial infarction:
chest pressure
chest pain that can also radiate to the arm, lower abdomen, or shoulder area
shortness of breath or difficulty breathing
dizziness
vomiting
general malaise
anxiety
increased sweating
It is very important to see a cardiologist, go to a specialized hospital such as the Leipzig Heart Center, or your doctor as soon as possible if you experience these symptoms. The fear of being hospitalized is unfounded.
"We have developed and implemented a comprehensive safety concept in all Helios Hospitals. In addition to other measures, all hospitalized patients are tested for Covid-19. The readiness of more than 70 percent of Helios employees to get vaccinated also helps to minimize the risk of infection. Therefore, the likelihood of contracting coronavirus in a hospital is very low," explains prof. Andreas Meier-Hellmann, Managing Director for Medicine at Helios.
Even during the peak of the pandemic, critically ill patients received treatment. Only surgical interventions that were acceptable from a point of view of health were rescheduled. "No patient should be afraid of refusal to provide medical care. In order to prevent possible progression of the disease, it is necessary to immediately diagnose the complaints of chest pains," urges prof. Meier-Hellmann.
---
Do you need more information about cardicac surgeries at Leipzig Heart Center or do you want to schedule your treatment?
We will gladly advise you!