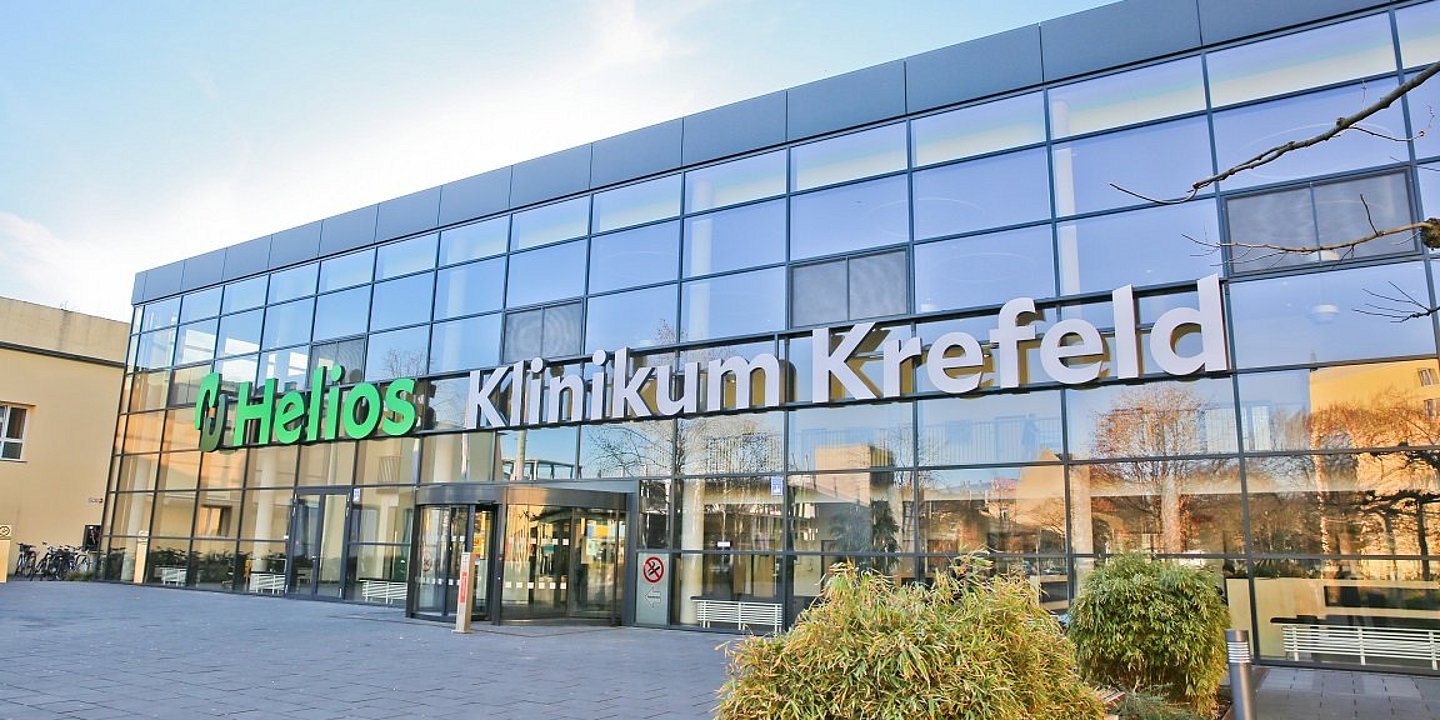 Helios Hospital Krefeld recognized as one of the best national hospitals again
19/04/2022 10:04
For the third time in a row, Helios Klinikum Krefeld has been included as a TOP national hospital in the list of Germany's 100 best hospitals recommended annually by Focus Gesundheit.
Helios Klinikum Krefeld is one of the 100 best hospitals in Germany: this is the conclusion reached by the news magazine "Focus Gesundheit" in its current list of hospitals for 2022. "This is a nice confirmation of our claim to always ensure care at the highest possible medical level for the people in the region. Behind this is the great team performance of our employees, who give their best every day - and that even under difficult pandemic conditions," affirms Prof. Thomas Haarmeier, Medical Director at Helios Klinikum Krefeld, which has also been awarded the title of 'TOP National Specialist Stroke Clinic' again with its specialist department, neurology. "As a supra-regional stroke unit and the center commissioned by the state of NRW for the treatment of strokes in Krefeld, this recognized high level is a special obligation for us."
This is also championed by the other, altogether ten, medical focal points that Focus Health recommends as leaders in their specialties. These include 'high-risk birth and prenatal diagnostics', 'breast cancer' and 'gynecological oncology', 'skin cancer', 'lung tumors', 'gall surgery', 'vascular surgery', 'spinal surgery' and the treatment of 'corneal diseases', further areas of expertise at the hospital. In order to be able to assess the quality of the clinics, Focus Gesundheit magazine works together with the independent research institute Factfield, which has been commissioned to collect and evaluate the data. In a multi-stage process, the data from the quality reports of all facilities, an extensive survey and expert recommendations are incorporated into the selection of the listed hospitals and clinics. Reputation, standards of care and hygiene, and recommendations from previous years are also relevant criteria.
Read more:
---

Do you need more information about Helios Hospitals or do you want to schedule your treatment?